// GARAGE STORAGE ORLANDO
The garage storage solutions Orlando needs.
CONSULTATION
IT'S TIME TO GET ORGANIZED.
CONSULTATION
IT'S TIME TO GET ORGANIZED.
A Message from GARAGE STORAGE AND ORGANIZATION
The garage is one of the most underutilized areas. By using the Monkey Bars Garage Storage System, you can take advantage of wasted space. Not only does this create space, but it also leaves your garage organized and clean. From shelving, cabinets, flooring, and overhead racks we have everything that you need to create the garage you have always wanted.
FREE CONSULTATION
Get a free consultation and estimate before you buy anything.
INDUSTRY EXPERTS
We have the knowledge and expertise to offer you the best solutions.
LOCALLY OWNED
We are a locally owned and operated business.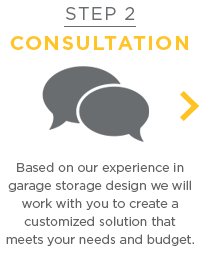 What Do WE Offer?
We recognize that each customer's storage space is unique. That's why we offer individualized garage storage consultation and planning to provide answers to all your individualized questions. Our professional team will install your new garage storage system in usually less than one day so that you can get back to more important matters.
With experienced professionals that have experience with every type of material, you don't have to worry about our system not working with your garage.
Our garage storage in Orlando is completely customizable to individual needs. The quality is unbeatable and the price is the best in the market. With a lifetime warranty, why wait, call us today!